So.... I've missed some activity re XM603 & her one quarter sister, The new Avro heritage building [former woodford airfield fire station] has seen work start with most of its roller doors & shell removed for re-glazeing/cladding.
I'm posting one shot from Facebook photographer unknown but thanks, & another from the Woodford community news.
1st shows the start of building work with a clever shot of 603, The other [people in foreground], are concerned with Avro heritage cent & one of the site owners. I have to say although progress has been slow those involved seem to be true to their word.
So who knows the serial no of the Vulcan cone/cockpit....?
[*]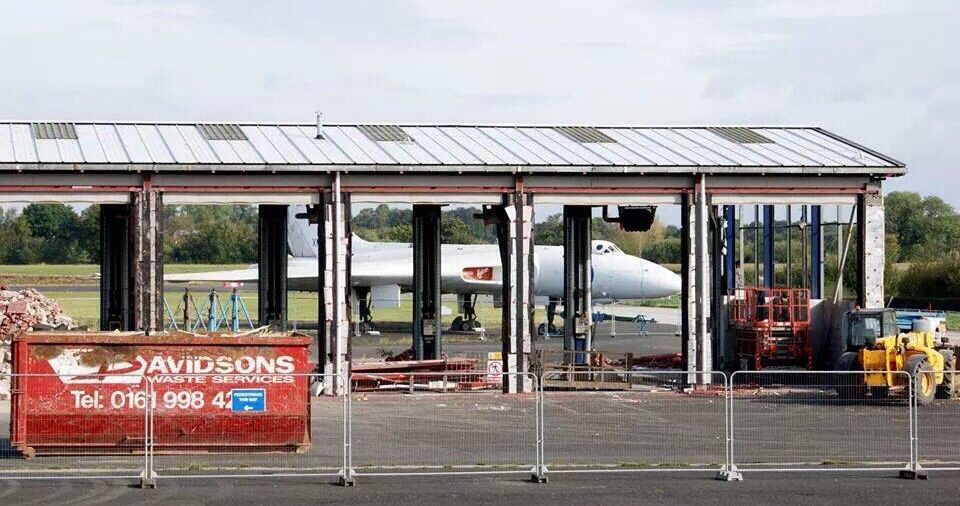 [*]