I almost didn't make it to Airbase today as the weather, 'early doors', was totally unsuitable for photography, unless you had an underwater camera. As it turned out I couldn't have picked a better time to visit the Shackleton Preservation Trust's MR2 WR963 and also some of the other Airbase (and the newly formed Classic Aircraft Trust (CAT)) aircraft.
The weather quickly cleared to leave a deep blue sky and no other visitors - my idea of heaven.
The first person I saw was Dave Woods of the SPT, who provided a very good sit-rep as to where the SPT stood within the new CAT/Airbase/Classic Flight structure. The situation, at the moment, is that the final details of Mike Collett's decision to go the Charitable Trust route, for Classic Flight's aircraft, and the effect this will have on the other Airbase aircraft has yet to be thrashed out.
This could be very good news for the SPT if certain promises are fulfilled..ie if WR963's ownership is officially signed over to the SPT who at the moment are wholly reliant on a small proportion of the Airbase 'Gate' receipts and the sales of WR963 branded goods and donations to pay the bills.
I signed up as a 'Friend of WR963' for an initial fee of £15 per annum and then £10 thereafter. There are several
Tangible
benefits in doing this: Free entry for Ground runs/
taxy runs (hopefully later this year)
- No#2 prop is likely to be fitted soon and 963 is going to taxy sooner rather than later.
'Friends'
will get priority places onboard for the engine and Taxy runs
My conclusion, following today's visit, is that WR963 couldn't be in better hands as the SPT have a large band of dedicated volunteers/engineers together with the skills of the Woods family, not forgetting Dawn (Rich's mum) in the Canberra cafe.
Thanks and good luck.
Some shots from today.
Rich Woods still changing those plugs. Like playing chess through a letter box.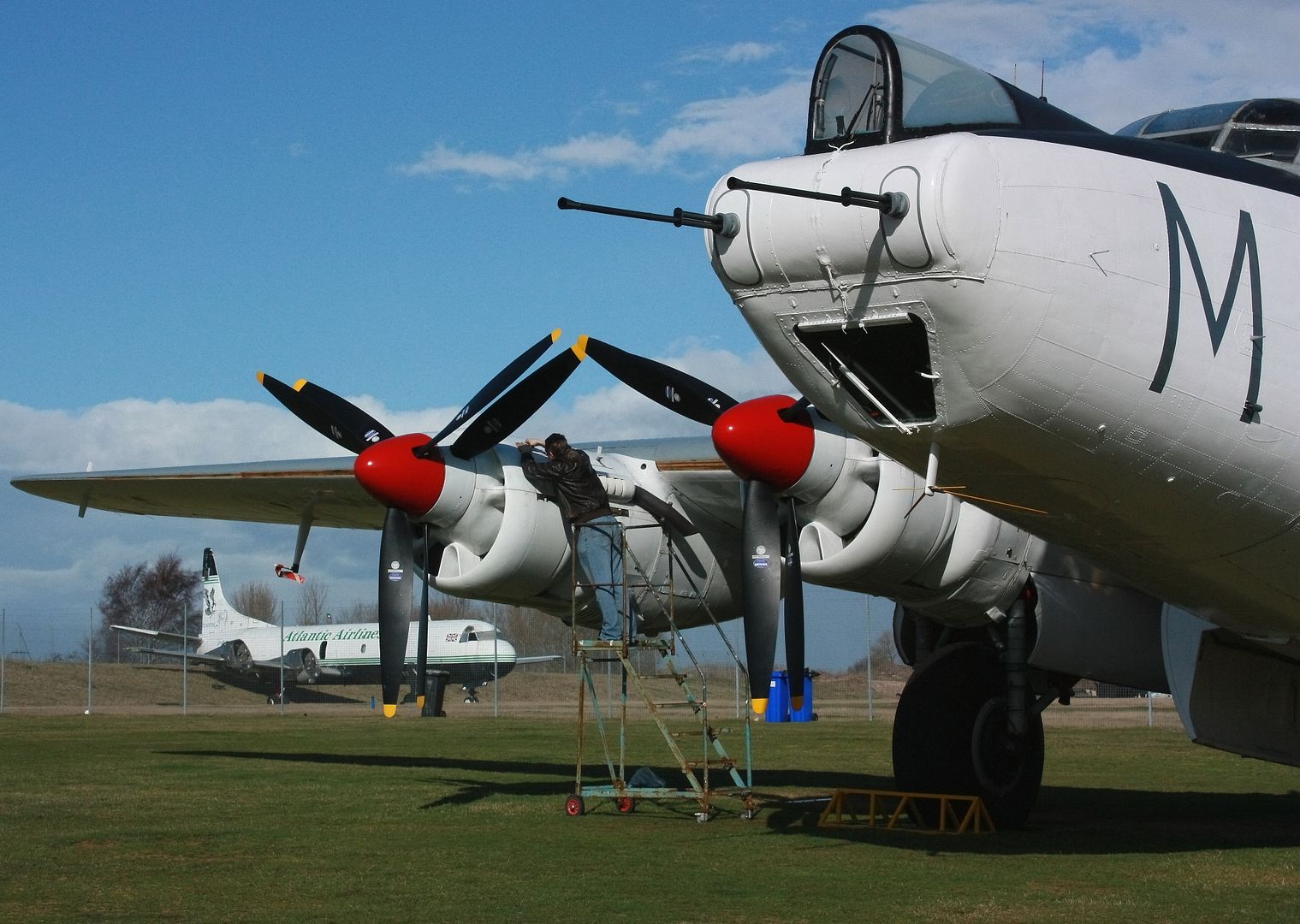 If I had been doing what Rich was doing, the air - not the sky - would have been blue!!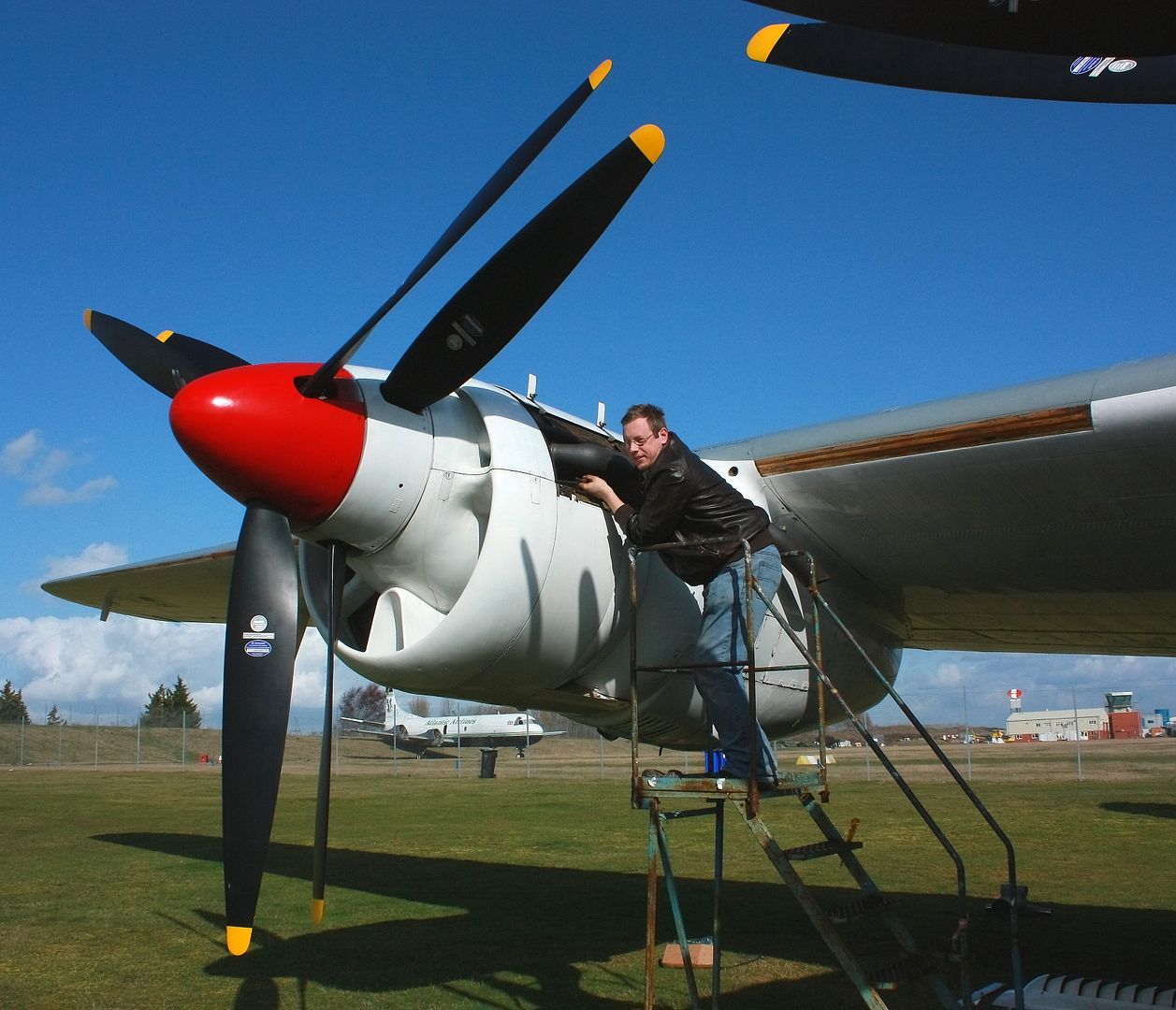 Onboard WR963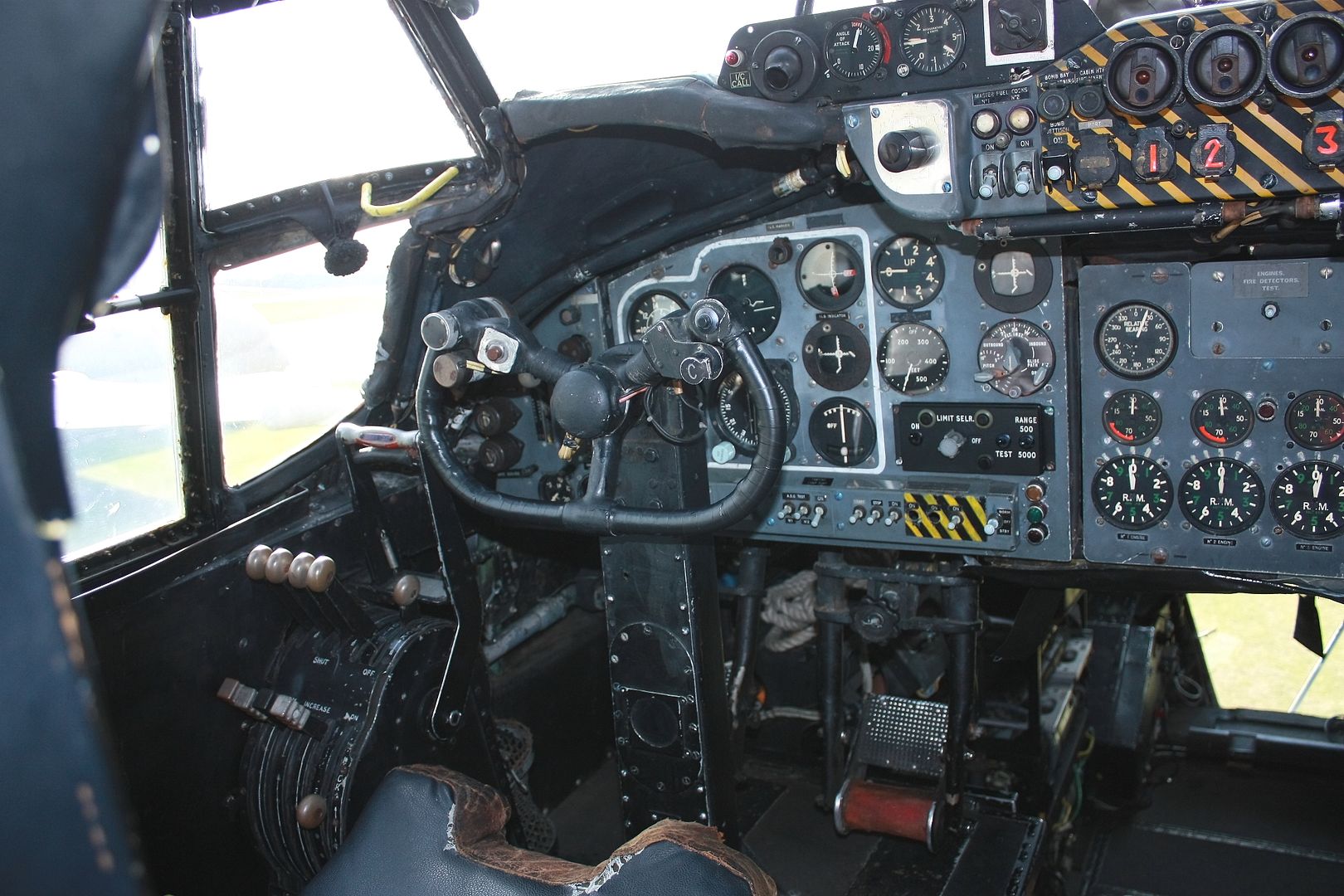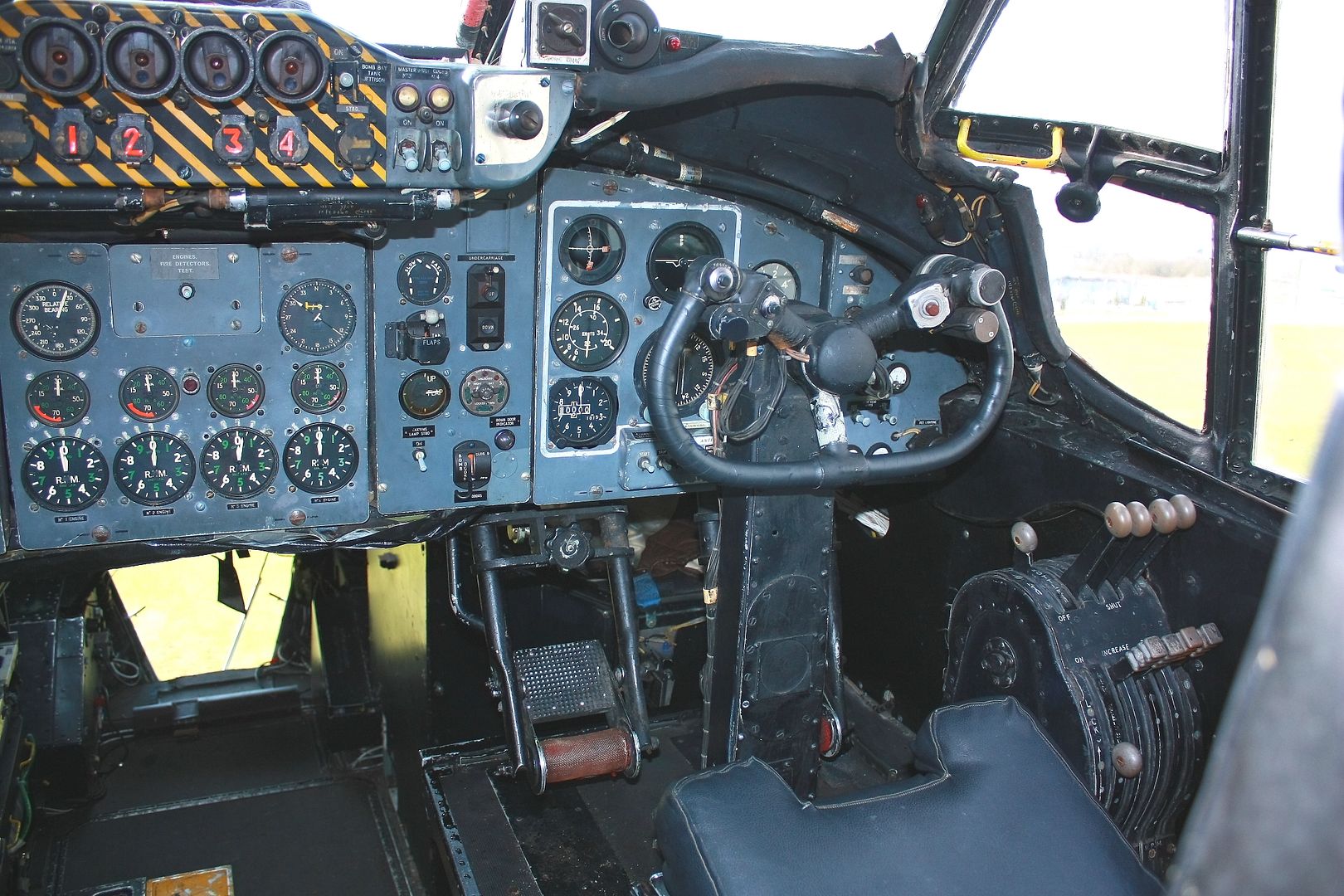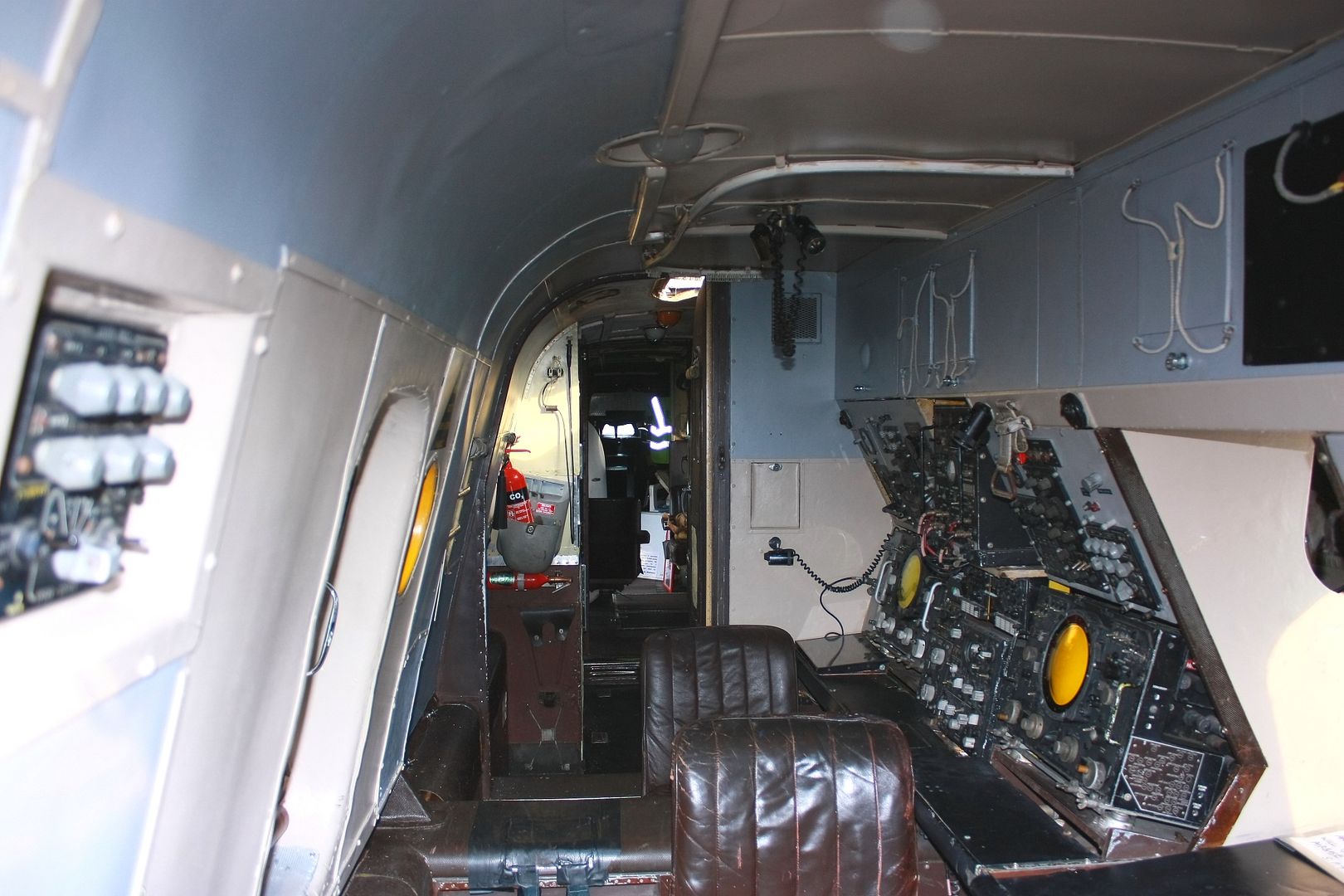 Mod