well, some of you may have noticed my absence of late - due mainly to certain difficulties in my family life. however, another thing has been taking up my time recently....
i am now a race mechanic!
my RN pilot mate Mike, who some of you know/know of, has obtained a racing licence and bought himself a race-prepared Toyota MR2, and is now competing in the MR2 Championship
here's him (and family) with his car...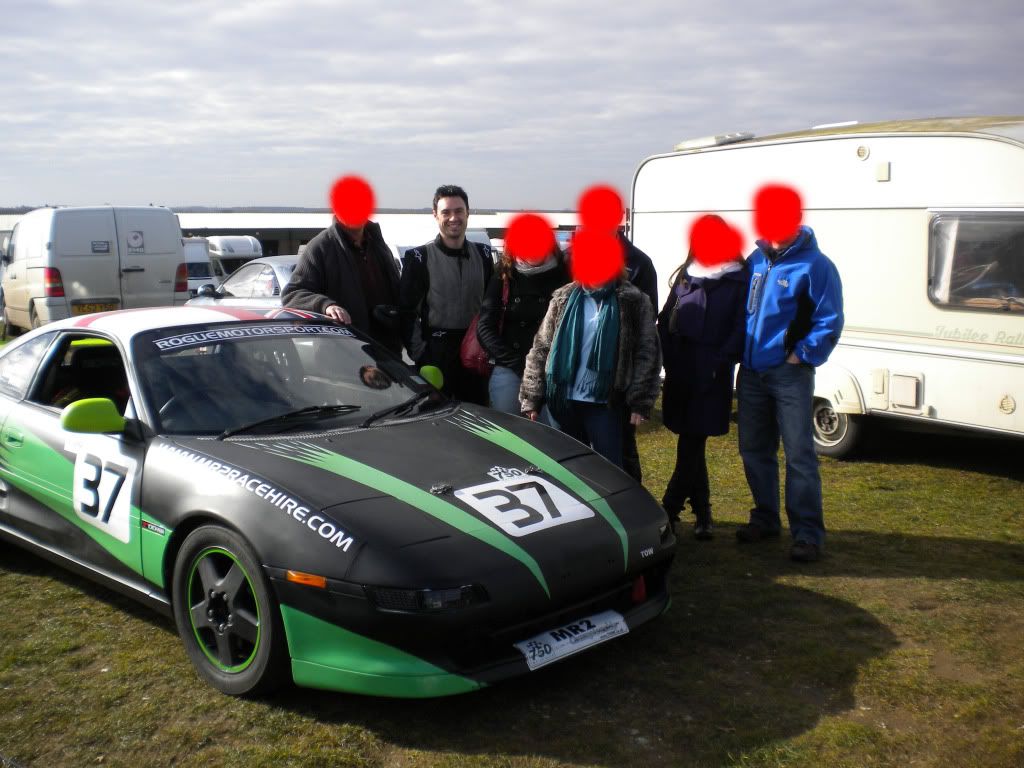 and on the pit straight...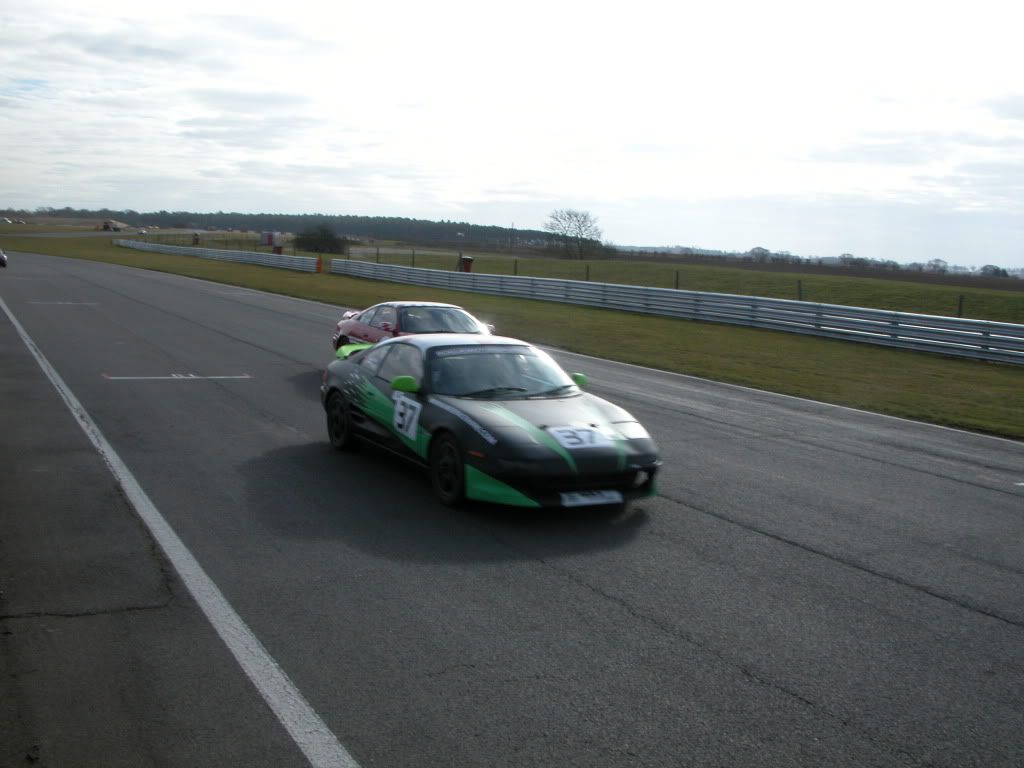 at speed through the chicane...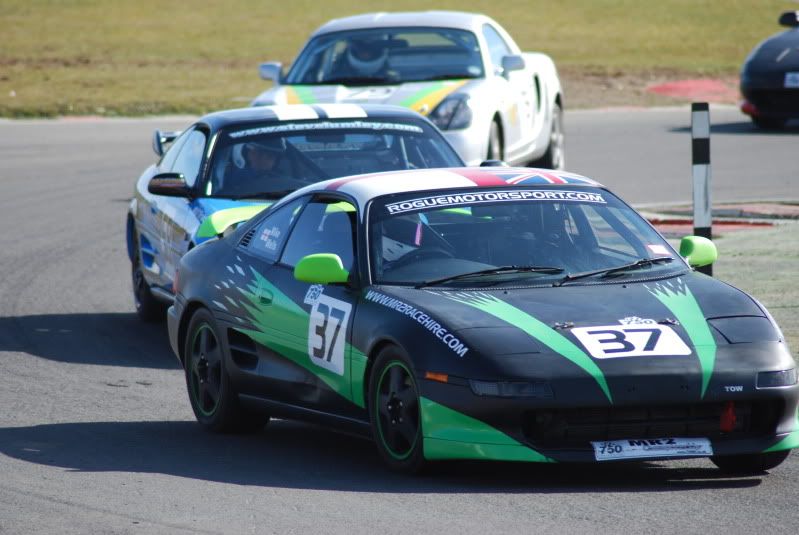 some fat bloke adjusting his anti-roll bar...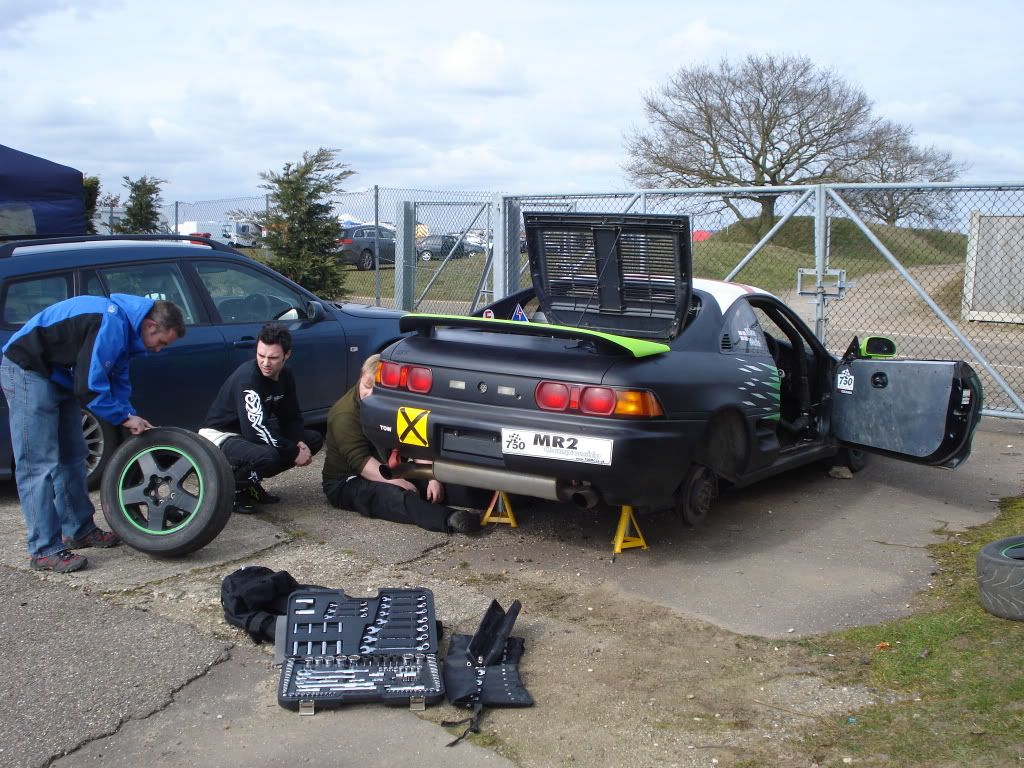 and, typical Mike, driving on the edge - i think he forgot he wasn't in a helicopter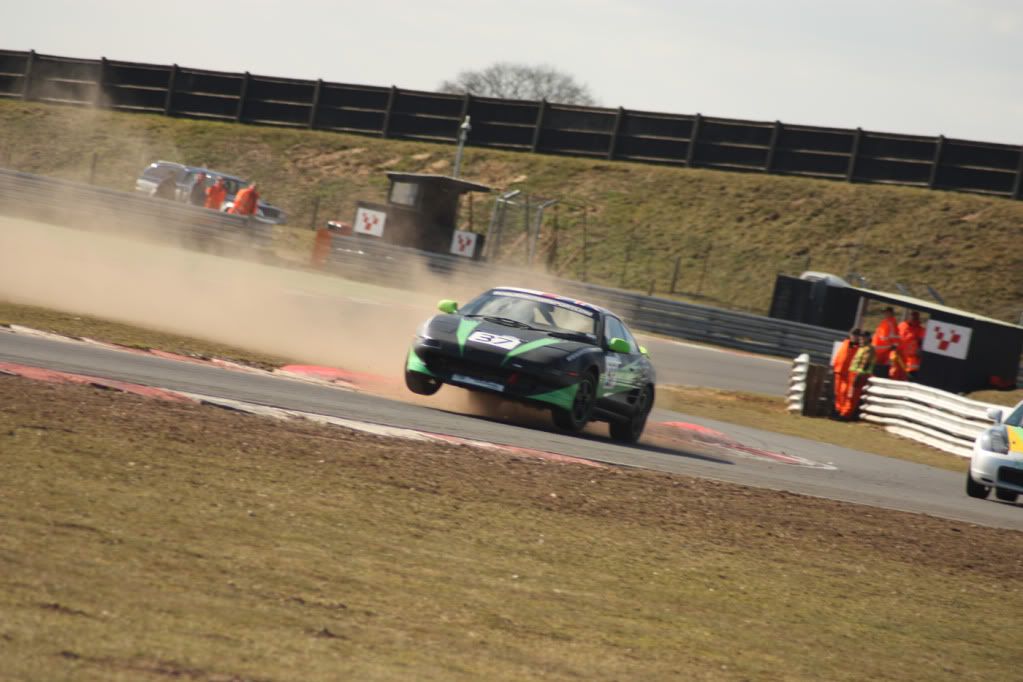 so far we've only had two rounds (two races on the same day) at Snetterton. in the first, Mike retired on lap 3 with an overheated clutch, and the start of race 2 was interesting - this happened right in front of Mike...
how he avoided it, i really don't know - he was just behind that bloke!
if anyone fancies a fun day out, and is sick of F1 - come along to one of the 750 Club race meetings - here are the dates:
March 14th - Snetterton - Double Header (Championship)

Mike qualified 15th and 16th (out of 34 cars) for races 1 & 2 respectively - retired from race 1 and finished 14th in race two.



April 5th Castle Combe - Double Header (Championship)

May 30th Anglesey - Double Header (Championship)

June 20th Brands - Double Header (Championship)

July 11th Cadwell - Double Header (Championship)

August 29th Silverstone - Single Header (Championship)

Sep 19th Snetterton - Double Header (Championship)

October 17th Mallory Park - Single Header (Championship)
the whole series is apparently being televised on MotorsTV (Sky 413 / Virgin 545) - details at
MotorsTV website
Mike's done surprisingly well for a rookie - i shall keep you all posted with results
sm