I have made a number of visits over the last 6 months to the "Hollowed Site"...& true to
the new owners word we almost have a shiny new Avro Heritage centre....
However, the last shot shows contractors removing the runway surfaces.....
I've been told by a local businessman housing constuction is back "Up in The Air" forgive the pun...due to complications with local authority committee members, anyone out there able to confirm....?
October 2014
[*]
January 2015
[*]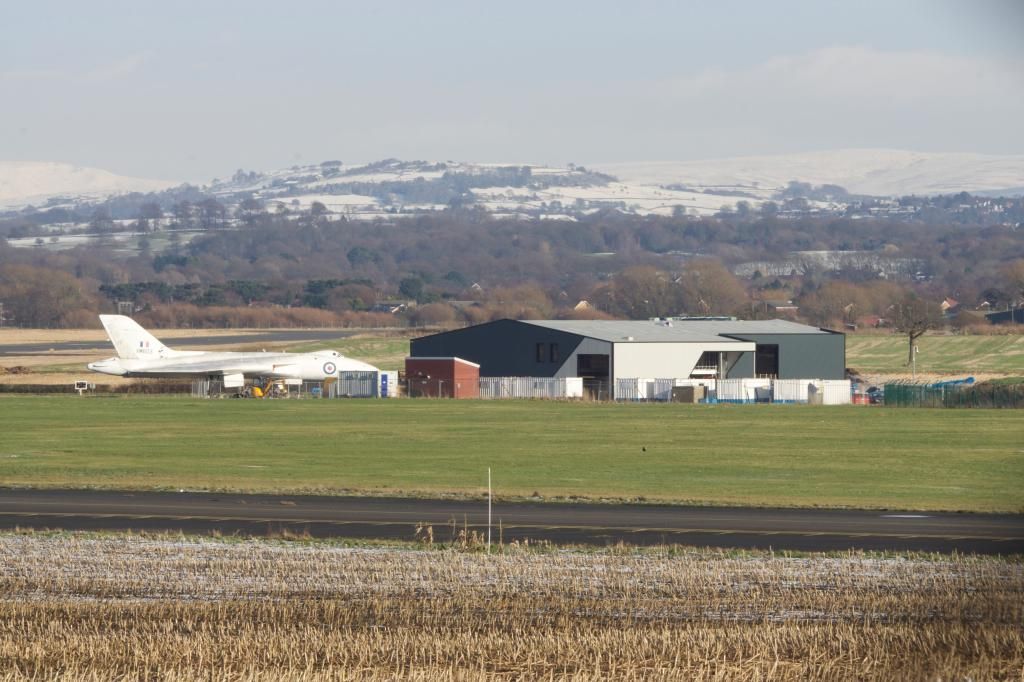 [*]