Today at Gyllingvase Beach Falmouth - The Reds 1st display of their 50th anniversary season ...
Ladies and Gentlemen the RAF Aerobatic team for 2014 is proud to present ... THE RED ARROWS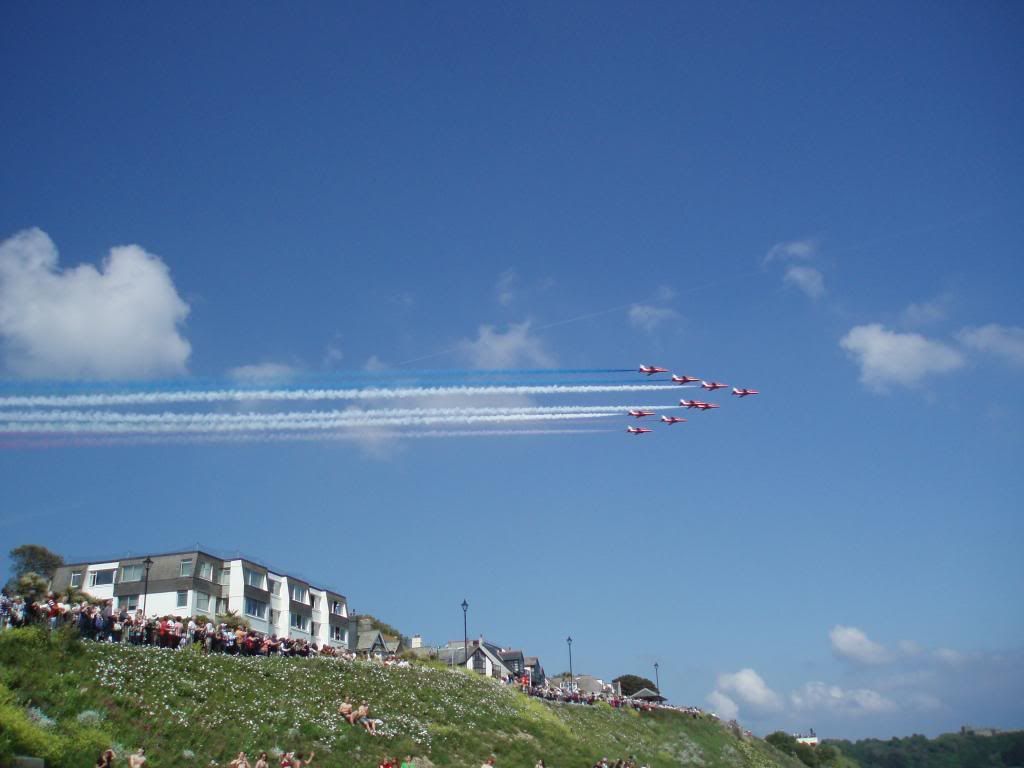 and ...Pulling up ...
A new shape .. Palm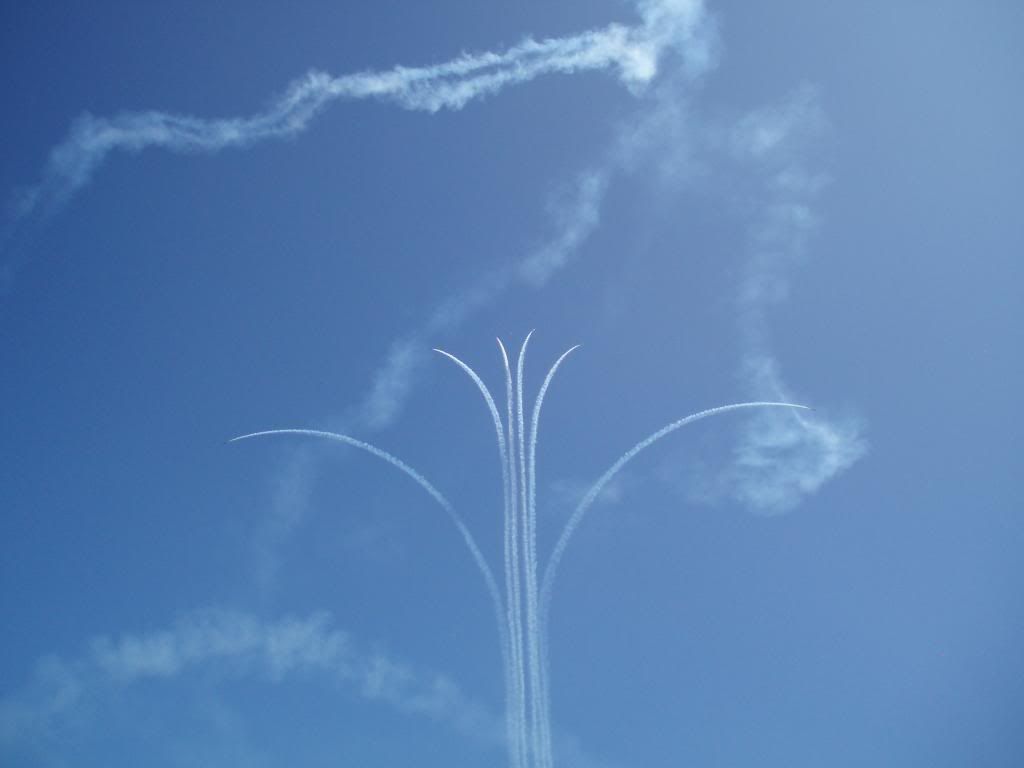 Palm a bit further on ...
Precision over the sea in a beautiful sky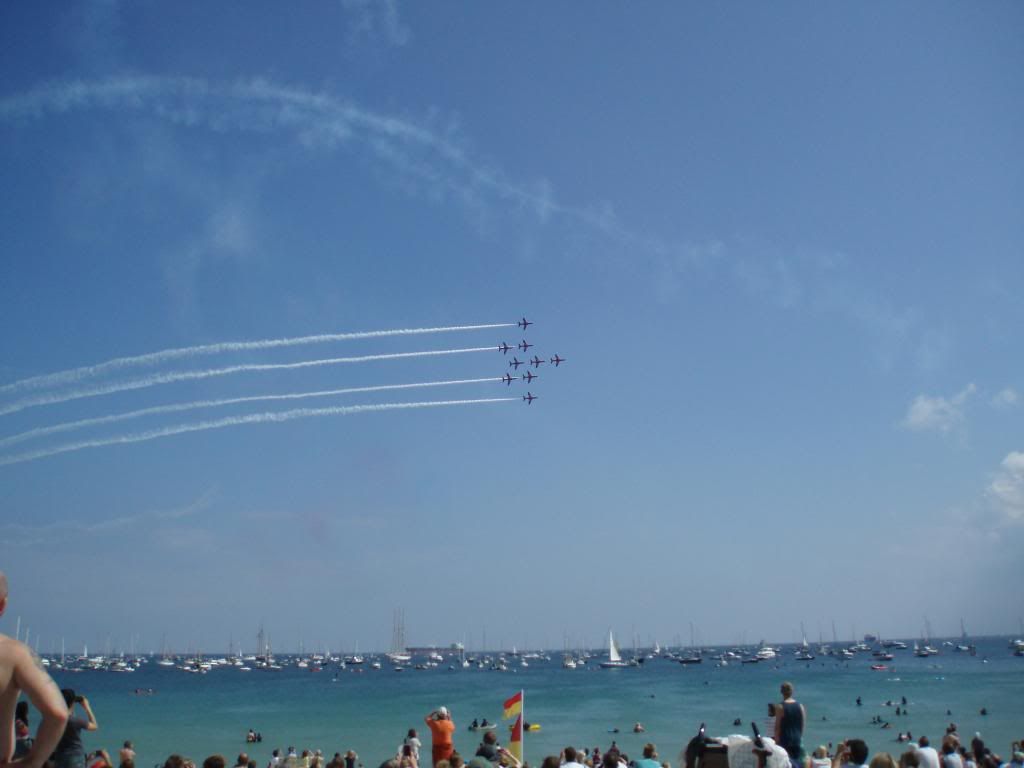 and of course - the heart ... on my wife's 61st birthday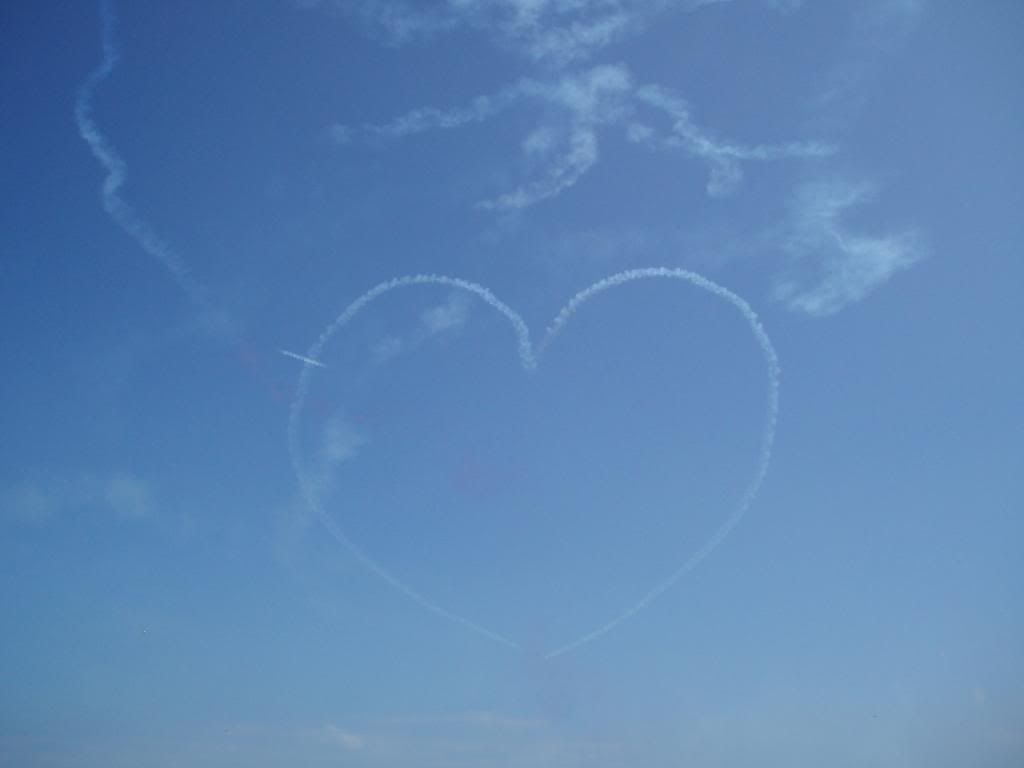 stunning shapes in a blue sky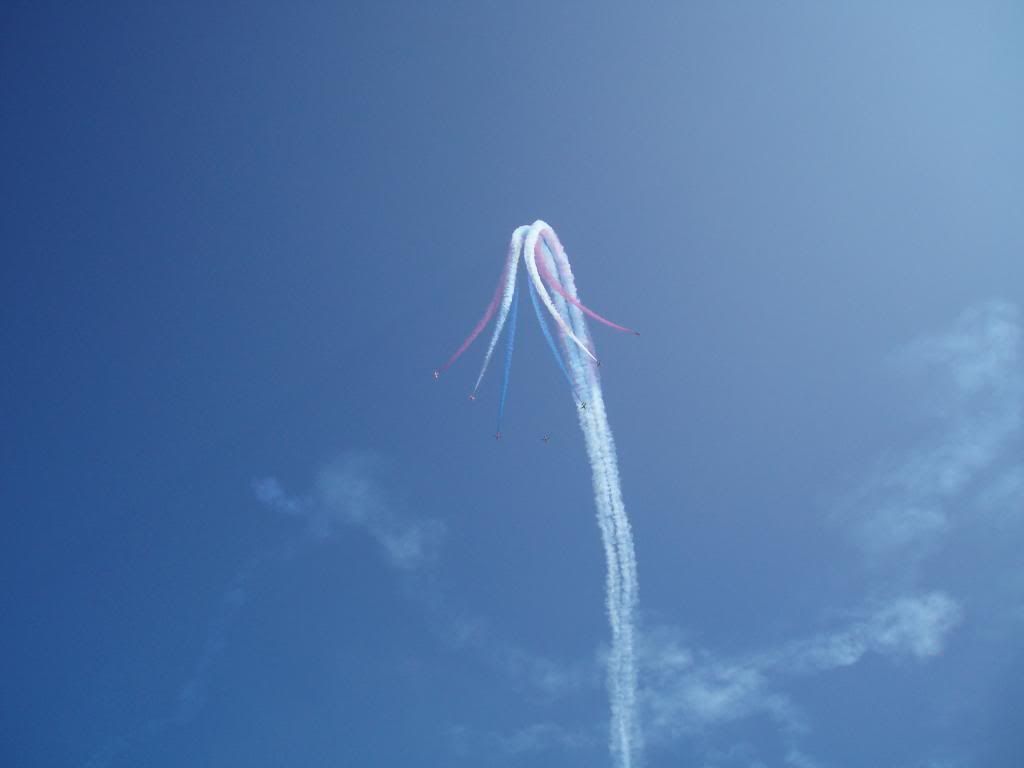 They only got back to the UK yesterday from Cyprus ....
'Sybille' the Classic Airforce Dragon Rapide takes the salute as they arrive in Newquay to stay overnight
The new fin design this year ...
The Blues see them out on their way to Falmouth
Well done chaps - a stunning first performance