Last sunday i embarked on a seven mile walk/tour "Phew", it was literally up hill & down dale as they say around here.
With good weather and my close friend Ashton we set off full of excitment. The route entailed two aircraft wreck sites: the first was a Liberator - it belly landed in bad weather with the two delivery crew surviving. during world war two, very little of the aircraft survives, in fact one of the four engines has vanished, recently, [how do you get one of these brutes off the moors]?
After another hour or so it was time for lunch [most welcome] in the warm sunshine. Perched on our hillside we could make out in the distance the second site, two Sabres. Apparently in yet again bad weather they ducked below
cloud and collided with each other, hitting the kinder hill top leaving wreckage on hilltop and vally floor beyond.
Yet again wreck thieves have been doing their evil deeds, with hacksaw marks and knife slashes on the nose wheel tyres evident, our guide reckoned in another ten years there will be litlle left.
This engine shot shows the amazeing condition it's still in with shiny turbines in place,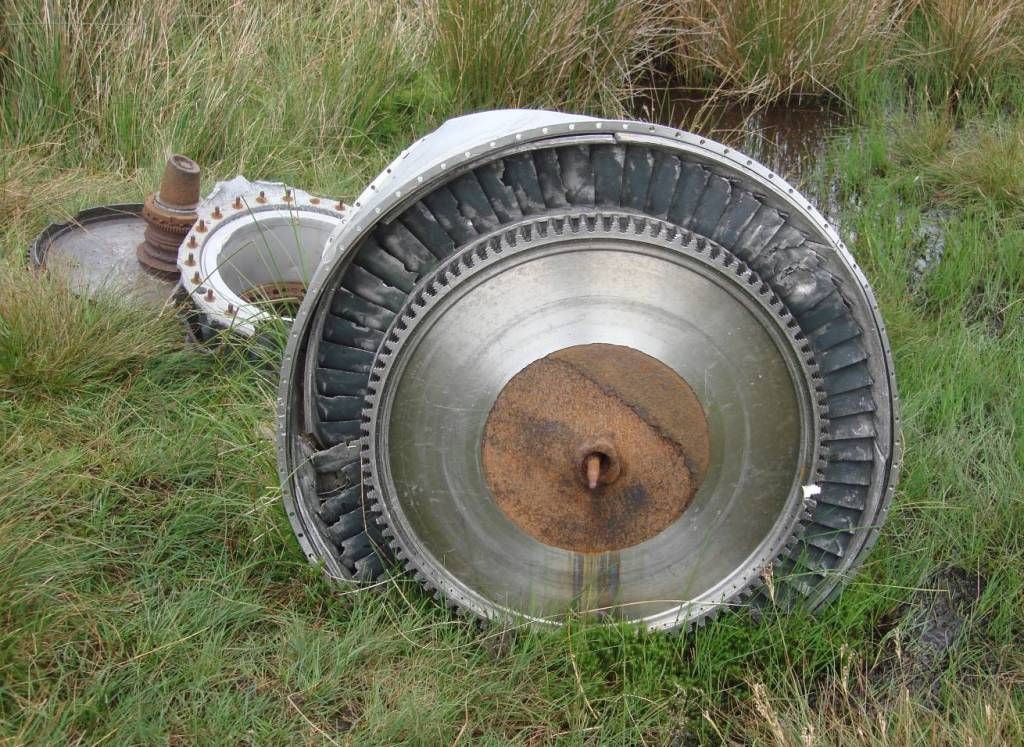 This shot shows part of the hilltop impact position,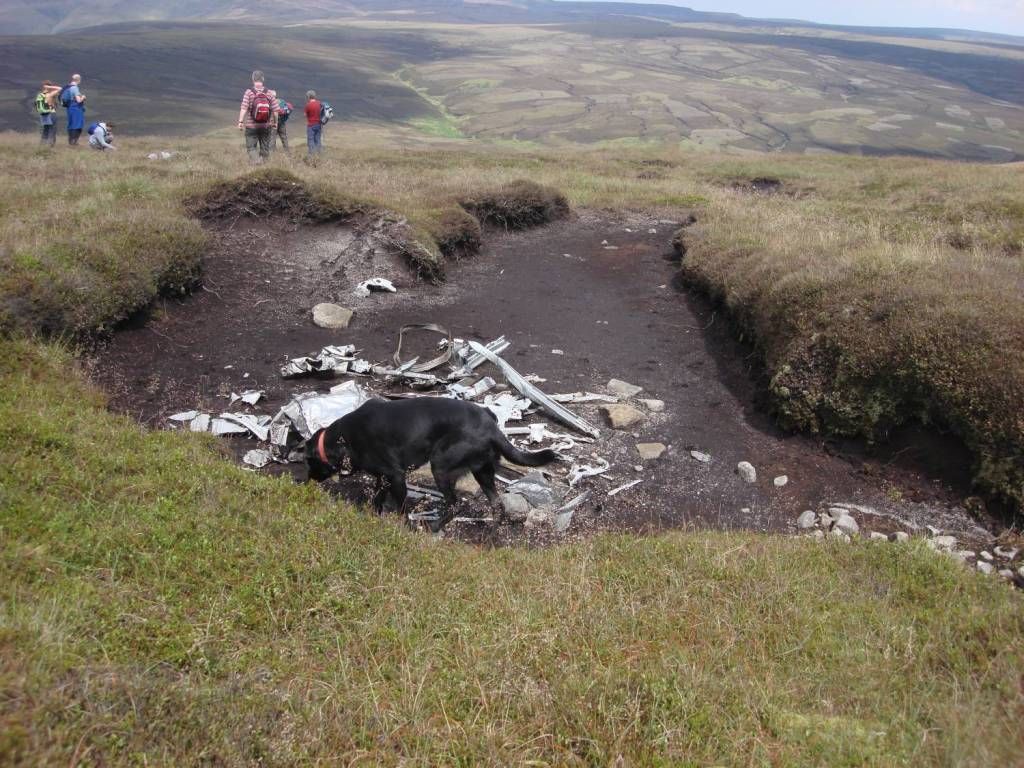 I found the walk and wreck site visits very humbling imagining the death and destruction that happend all those years ago in such a beautifull area. What a shame some thoughtless thieves don't respect the brave men and women who have died in the service of their countries. Ashton has asked me to post his picture so does that make him Iconic ?