purely a matter of choice but embedding a YouTube clip within your post enables people to see it without having the annoyance of a new window popping up, or the current window going away from Iconic to YouTube - both of these can happen if the clip is pasted as a mere link.
Iconic has the facility to embed clips withing a post - here's how:
1) find your desired clip...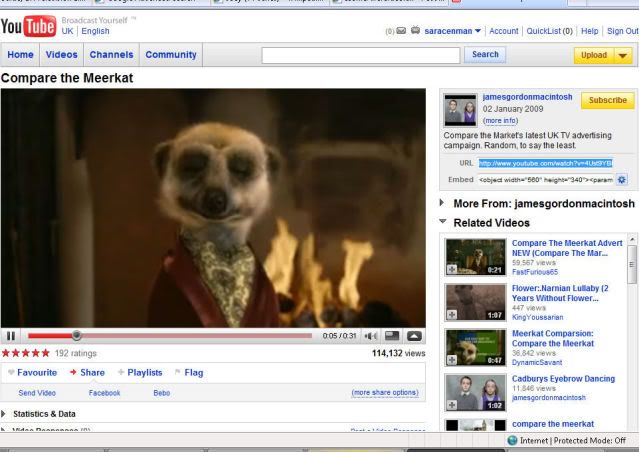 over on the right-hand side, under the clip's blurb, click in the area labelled "URL" so as to highlight it in blue
also notice the area beneath labelled "Embed" - occasionally people disable the embedding of their clips. it's annoying, but if that's the case with your chosen clip, nothing will allow you to embed it, so a link is all that you can do!
with the URL highlighted in blue, press the "Ctrl" key on you key board, and the "C" key - together. this copies the clip address
2) on Iconic, open your new reply/post/topic and, before doing anything with your copied YouTube clip address, press the "youtube" button...
this gives you a set of brackets similar to those of pictures, quotes, etc - handily, the cursor is flashing between the two sets of youtube brackets
3) press the "Ctrl" key on you key board, and the "V" key - together. this pastes the clip address between the brackets
4) highlight and delete everything within youtube brackets OTHER THAN the characters AFTER the = sign...
so, in my example meerkat clip, i copied and pasted:
http://www.youtube.com/watch?v=4Ust9YBlEfY
i want to
delete
everything in
red
, and
keep
everything in
green
http://www.youtube.com/watch?v=
4Ust9YBlEfY
so that it looks like this...
that will then embed the clip like this...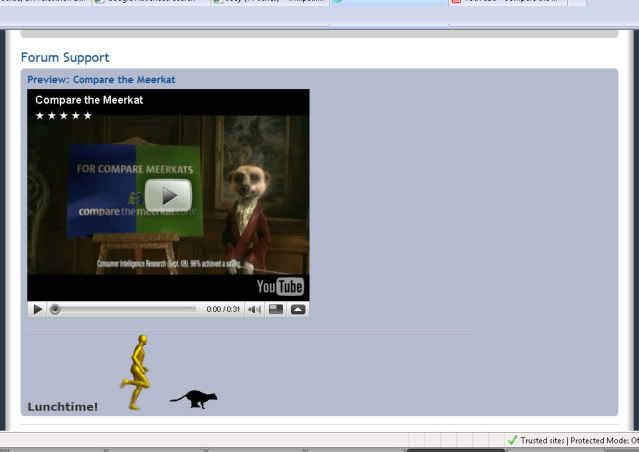 or of course, THIS:
SIMPLES!
sm