Well as if i didnt have enough to do i have gone and taken on another project.
why? well i have as you know been given a loco (Butch) that got me started then after fixing that and getting it working i took on a half bult loco (Speedy) however i have always fancied building one (from scratch) and didnt know where to start now i have fixed one and i am finishing one, i know whats involved and fancy a bigger challenge of designing one too (not from scratch but building a copy of one), i love the big locos as they are the sports cars of the loco world but normally these are too big to build unless you have some BIG machines so if i go down to a size i can build with my machines then,,,,,,
I am going to build a model loco in 2.5" guage thats half the size of my speedy, but not in actual size as a
Rebuilt Merchant Navy
Battle of Britain Class Bulleid light Pacific is as PW can confirm is MASSIVE!!!!!! as ther are no plans for a train in this size i have got to draw and design it myself, i have been very lucky indeed in that someone else had the same idea and got about halfway throug the process of making a set of plans, so i have a head start.
the loco itself is 24" long without the tender so its going to be pretty big over 3 feet long in total. I decided it was going to be a copy of Sir Keith Park as it combines my fave, things flying and steam engineering.
sorry i dont have any photos of anything yet just a 3D model that they guy had produced,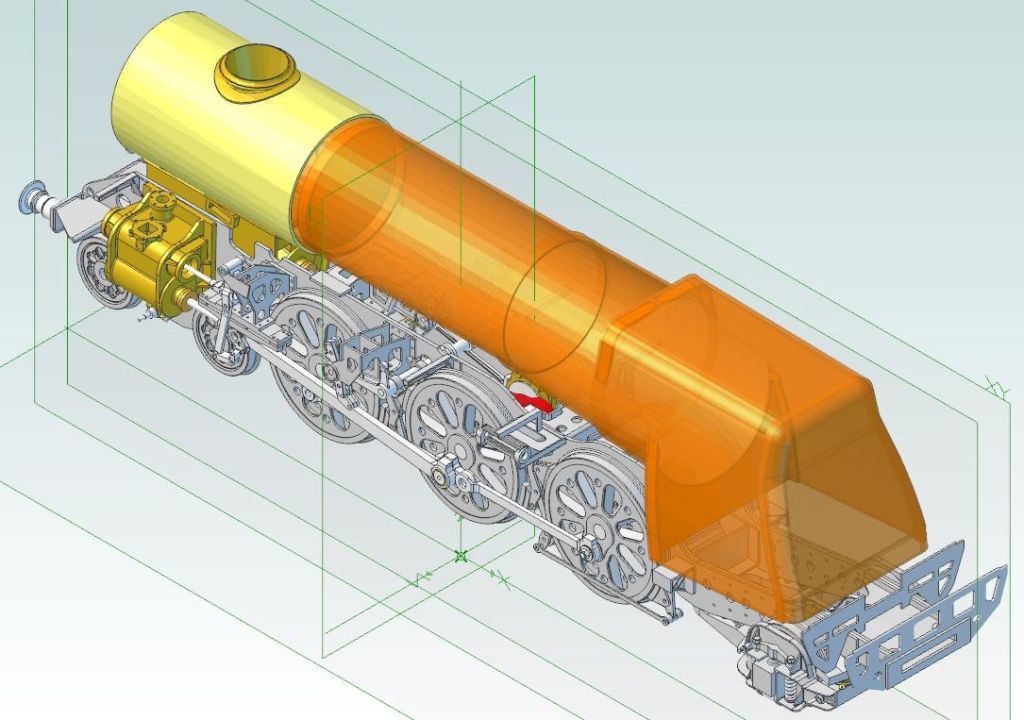 its going to take a year or so to do all the drawings and double check everything before i can start building it so its not going to be a five min job but i have my other loco to finish first and this should drop in nicely behind that, however if i do make any parts/ porgress i will keep you up to date.