Another busy day I got half a day to work on the loco so I thought I would use the time getting it "rolling again"
First job was to make a new eccentric drive bushing.
I pushed the old bush out of the coupling rod
Turned up a new bit of bar to the same diameter then put 0.007" shim on one of the jaws as seen in the photo which is about 0.177mm just short of the 0.2mm that we measured the crank to be out but still well within my 50micron self enforced tolerance.
Then I used a center drill to spot the new middle of the bush and drilled successfully bigger drills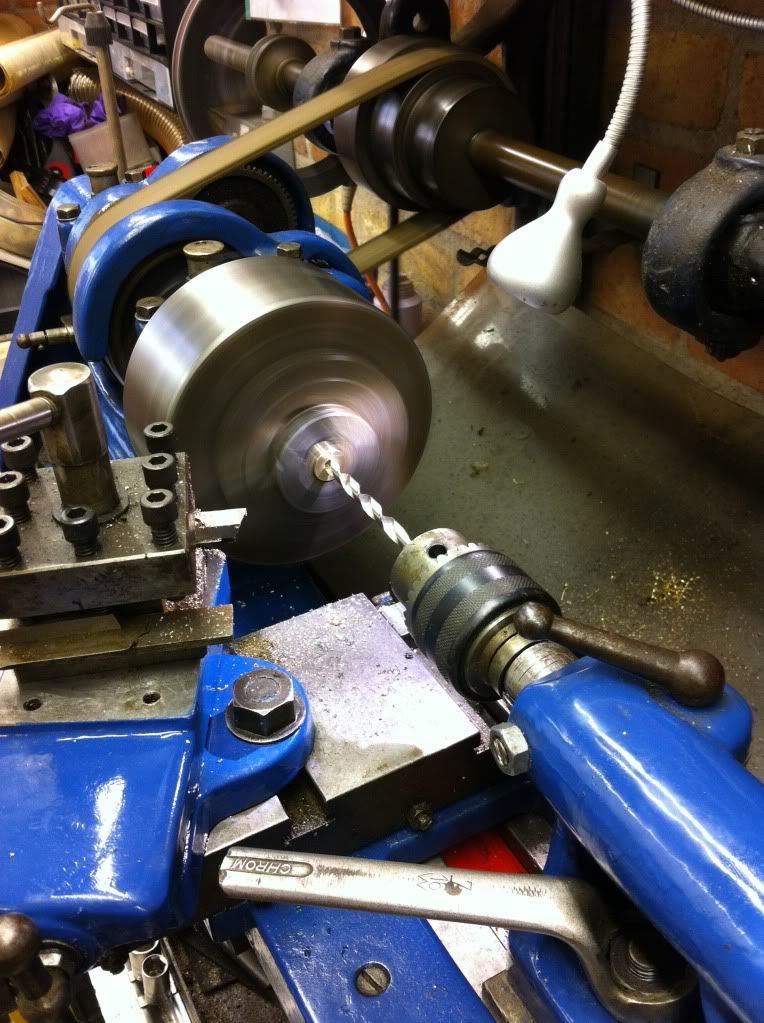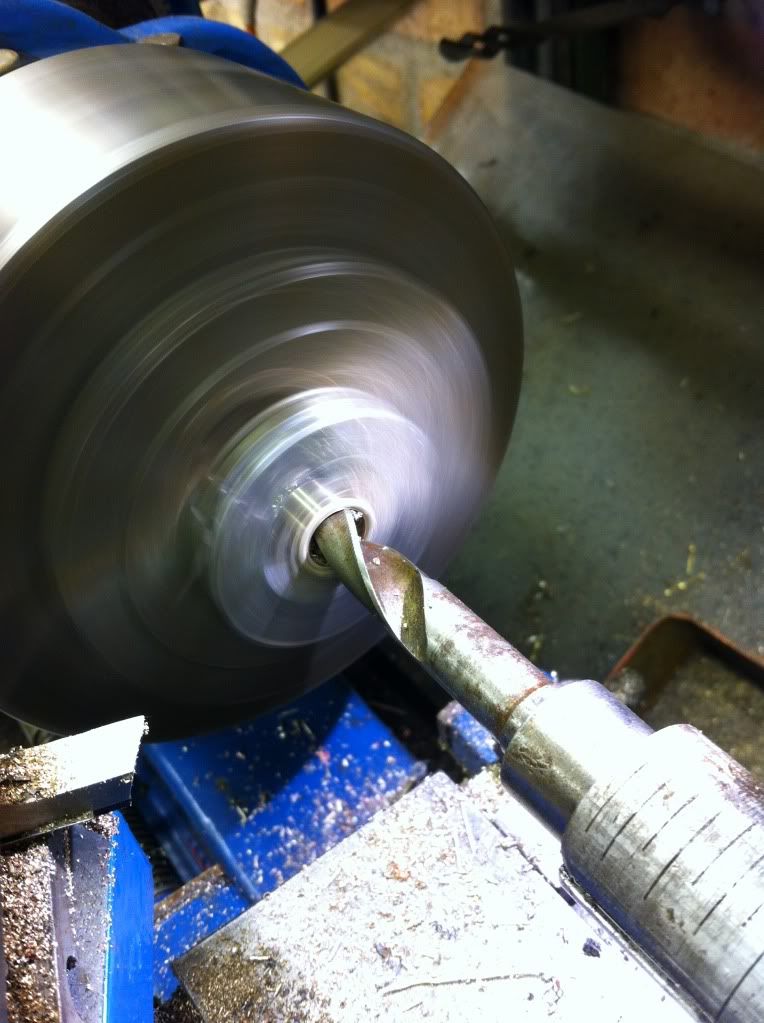 I marked the thin wall before I removed it from the lathe this will aid fitting the bush into the coupling rod in the correct orientation.
Now at roughly the correct size I found I didn't have a reamer the correct size, so I had to roll emery paper up into a roll and hand fit the bush till it slid on, then pushed the bush into the coupling rod and found I had to do it all again
anyway got an extremely good fit now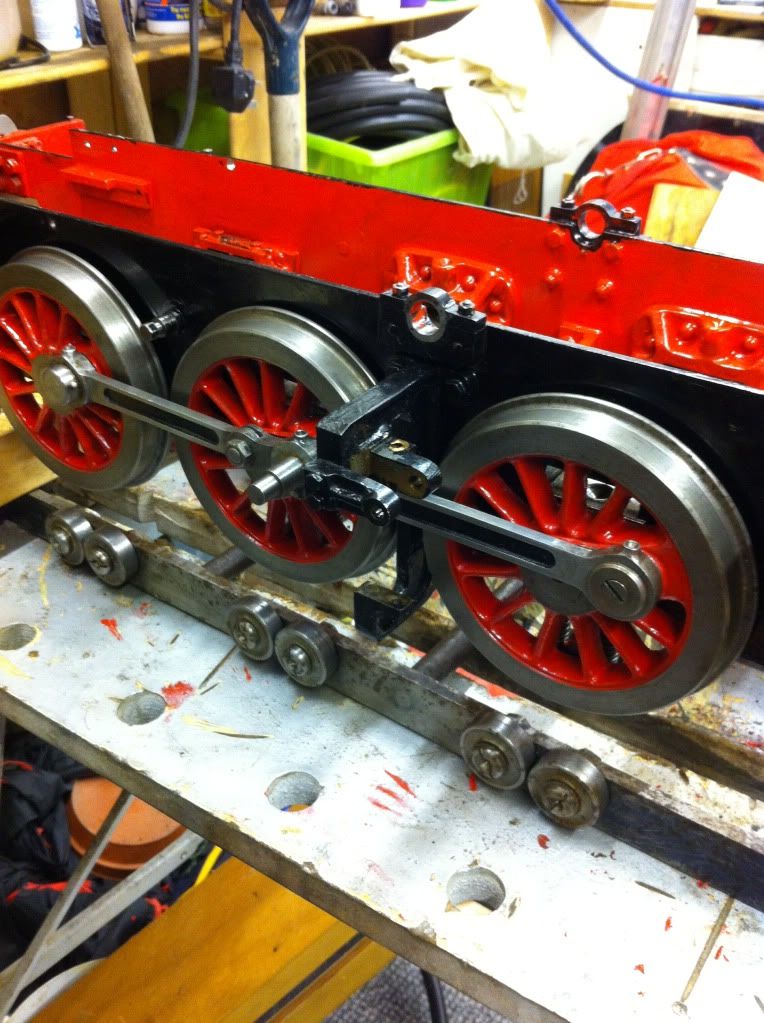 Spun the now coupled wheels over by hand let go and it continued to do a further rotation so binding has now clearly gone completely
Happy with my success I decided to refit one on the pistons and all the motion brackets and links as I had one of the sides all cleaned up and ready to fit
As a teaser I decided to try one of the newly painted running boards for fit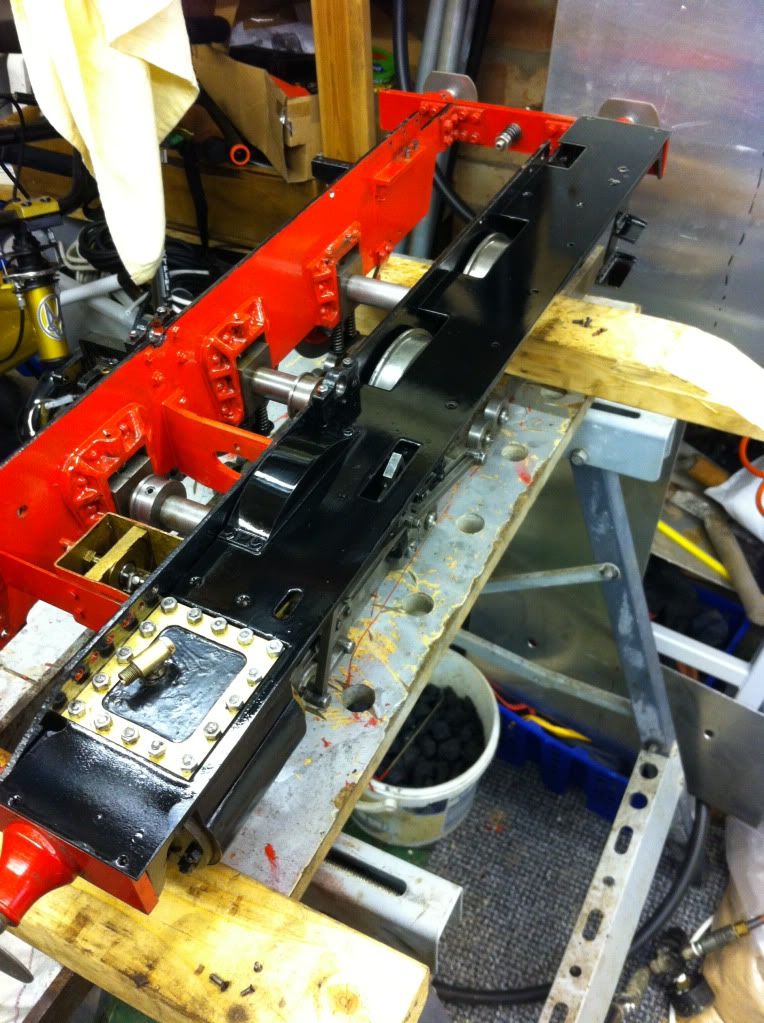 All done for this weekend I decided that was enough and I don't want to upset the boss so swapping my spanners for the Hoover.
I did find the piston is a little tighter than I would like but then it is relatively unused so it should loosen up with a bit of use so for now I won't be taking it apart.
TBC