I was recently on a weeks holiday based in Ipswich and I managed to convince my long suffering wife that we could 'pop' up to Sywell to see ML407 (2 hours in the car
)
I had already emailed Daisy Grace about the possibilities of seeing the Spit close up and had indicated that I may be interested in booking a flight some time next year.
Daisy advised that last Thursday (15th) [Battle Of Britain day by coincidence] was a flying day - 6 paying passengers to get up on their jaunts - so I opted to go then ...
We arrived at 11am and I was gob-smacked at the brilliant facilities at Sywell - there's a hotel and Bar/restaurant and a topping viewing area very near to the planes - ML407 was already there just a few feet away ..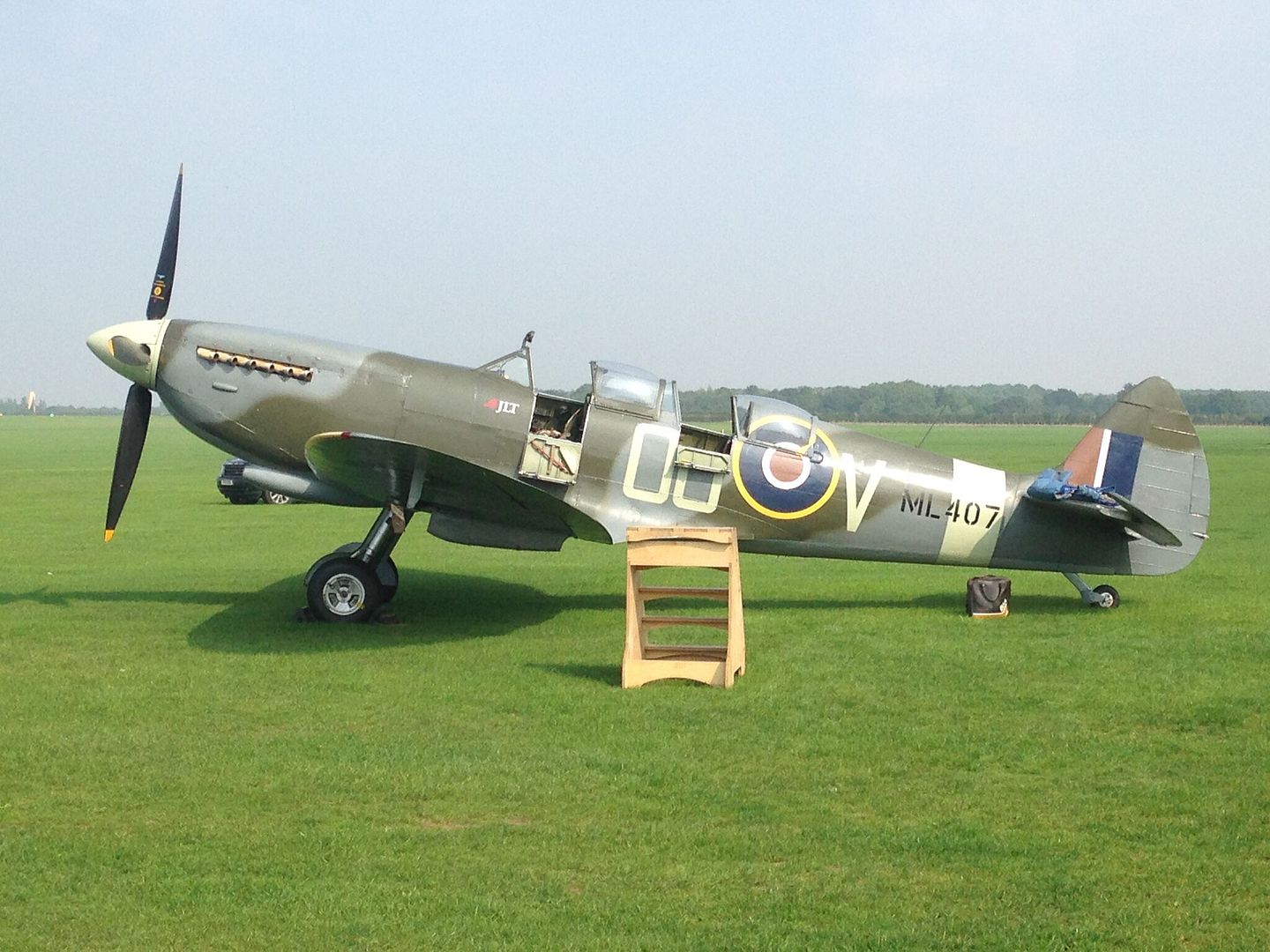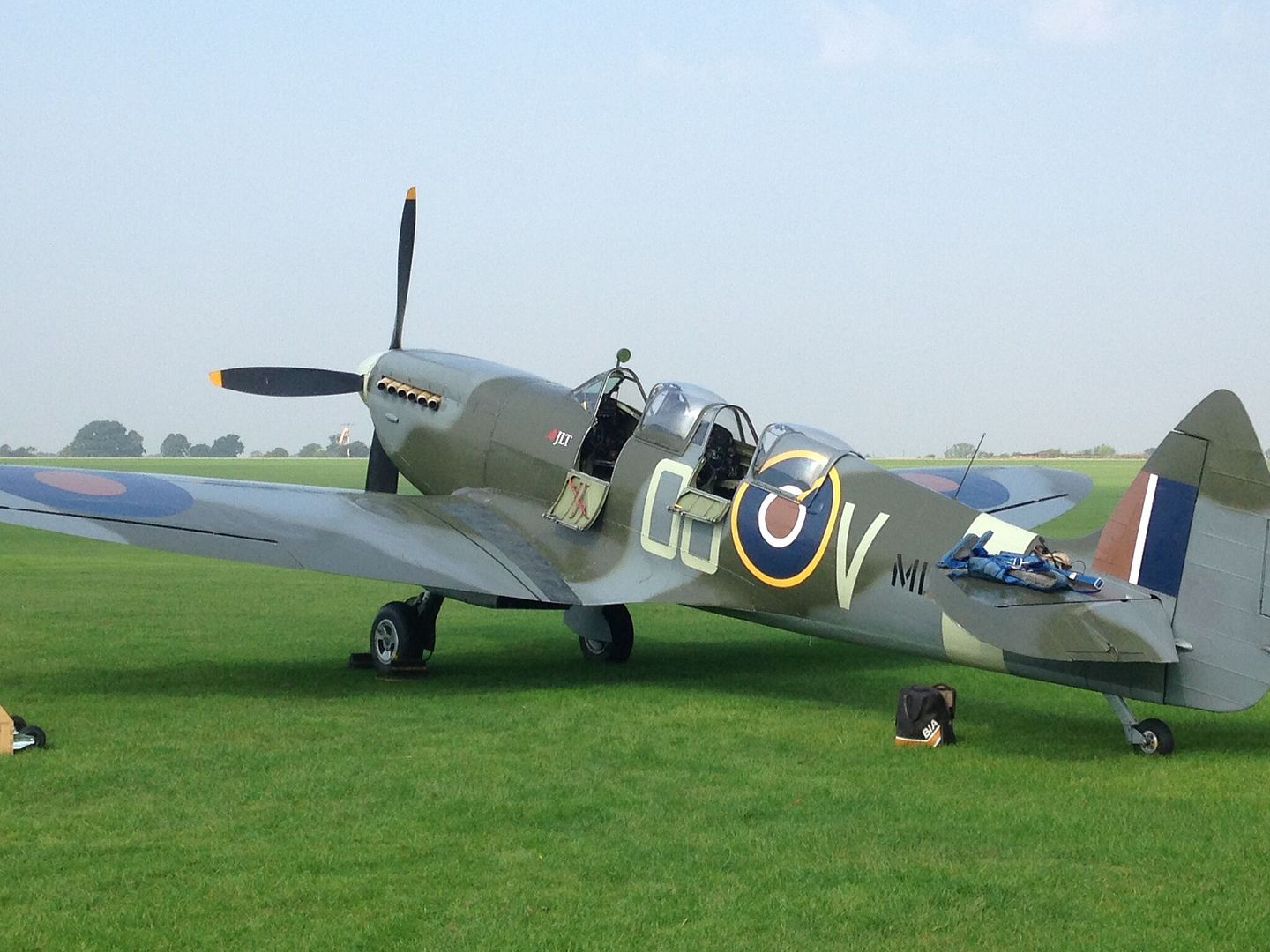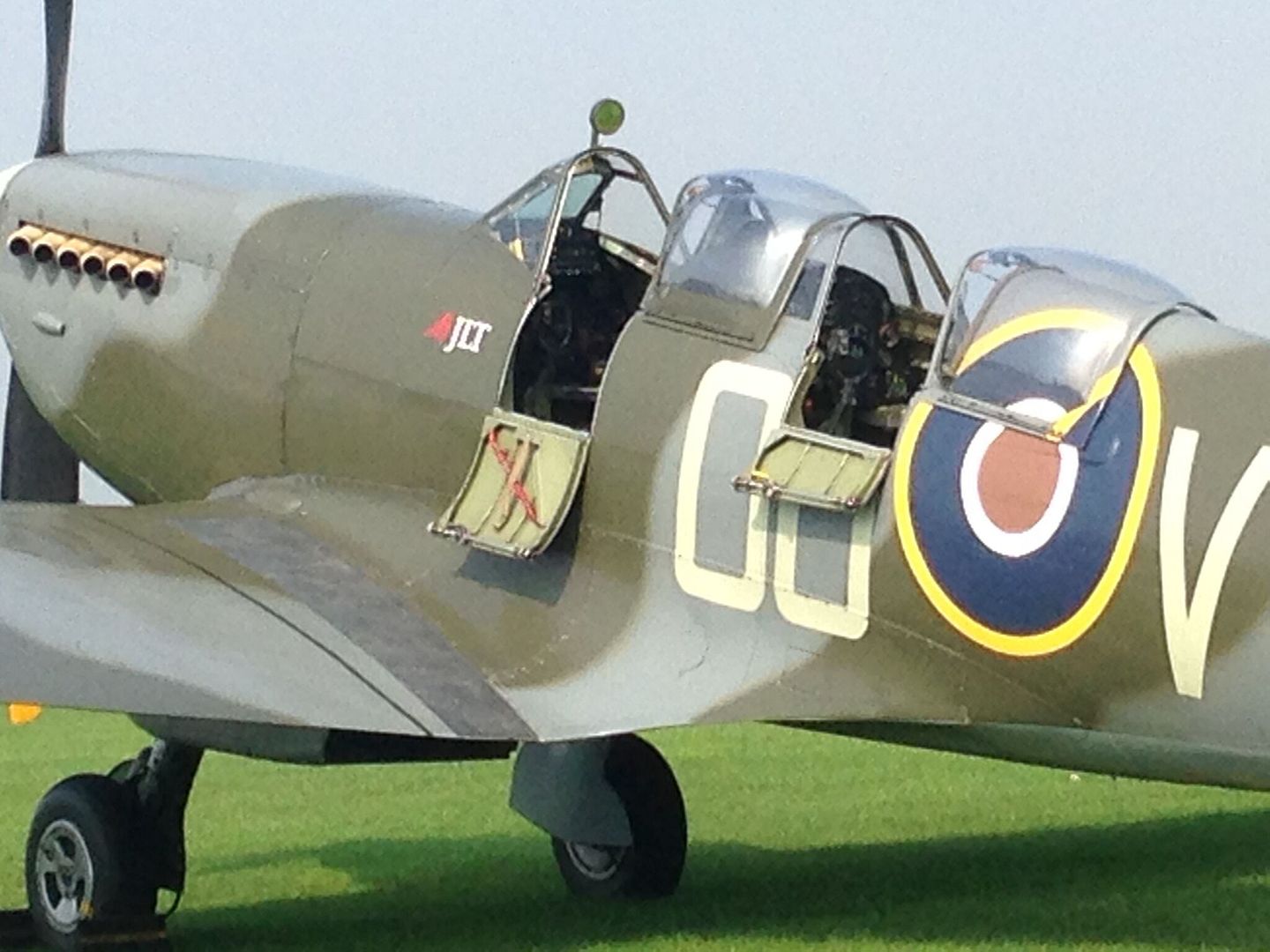 The sky was blue and it was very hot - but the visibility low down on the horizon was questionable so there was a delay in getting the first passenger airborne - in fact the pilot did a weather recce in his own Pitts biplane before committing ...
Start up was amazing - right by us - and off went the first paying passenger - all very brilliant - on his return there was the obligatory 'victory roll' over the airfield
I also listened intently to his explanations and discussions with his family which made me very jealous ..
Then came the second passenger - I was right behind her and caught the wonderful flaming coughs as she sprang into life plus a huge gust of sweet smelling slipstream ... also Dave Puleson trying to catch an errant helmet liner that had been inadvertently left on the tail
Not the best footage from my mobile phone
Then we had to leave as it was getting late and we had that 2 hour drive back to Ipswich
BUT it seems we missed what happened next - on the next landing the pilot had a landing accident during the roll out and aircraft pitched forward onto its nose causing minor damage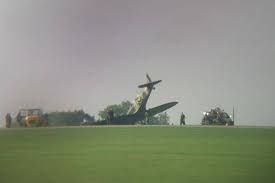 This then had to be recovered ...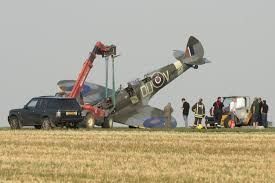 And it seems Air Leasing have pronounced, following extensive testing, that the Merlin engine is not damaged and the minor repairs needed are already well under way ...
So an exciting and eventful day ... all I have to do now is lose a stone (+!!) in weight and an inch or 2 around my middle ...and my application will be going in ...